Geospatial Database Services
Spatial Data Management (SDM)
Geodatabase / Design / Structure
Spatial data integration to existing database structures
Data input, capture & manipulation
Geo-coding & Geo-referencing
Data evaluation / Conversion & Standardization
Geographical Information System (GIS)
Ecosystem & Aerospace Monitoring System
Geospatial Analysis & Modeling
Complete spatial analytical services
2D/3D spatial analysis & modeling
Spatial data manipulations
Viewshed Analysis
Geostatistical Analysis
Hydrology / Ground Water
Real Estates / Urban Analysis
Environmental Spatial Analysis
Environmental Modeling
Cartography & Geodesy Services
Large and Small Scale Maps

Thematic mapping

 (Political & Physical, Geological, Relief, Atmospheric phenomena, Geophysical, Economic, Dynamic changes, Bathymetry, Vegetation, Population, Hydrosphere, Historical, Environment, Navigation etc.)

Topographical mapping

 / 

Cadastral & Parcel mapping

Environmental mapping

 (PAH & TPH, Heavy Materials, Hazardous Metals, Oil Sludge Layers, Sediments, Erosion prone areas, Ecology, Historic environment, Pollution, Protection, Remediation, Disaster, Hazards and Flood Risks, Vulnerability Assessments, Animals, Water Resources, Forest Management, Watershed, Urban Planning etc.)
Customized map production
Technical Illustration & Graphic Design
Full-color, large format hard copy output

Cadastral mapping

 & GIS
Scanning of hard copy maps & Digitalization (raster to vector)
Georeferencing
Merging the individual cadastral maps to a single map pertaining to a specific area

Web mapping /

 Content Development & Publishing
Topographic & Photogrammetric surveying
Topographical mapping
Geodetic Network
Geodetic Monitoring & Supervision
Control Surveys
Volume Calculations
Geodetic support of buildings & construction works
Expert Advise & Consulting Services
Remote Sensing & Photogrammetric Services
Satellite imagery interpretation and classification
Change detection
Slope aspect analysis
Land cover classification
Coastal ecosystem management
Ortho-rectification of satellite imagery (control points, raster/vector maps)
The generation of seamless ortho-mosaic using images from different satellites
The generation of composite images
GPS control
Aerial photography
The generation of the map in customer projection
Contour and feature mapping
DEM/DTM generation
Stereo compilation
Topographic and planimetric feature extraction (2D/3D)
Color Balancing
LIDAR data processing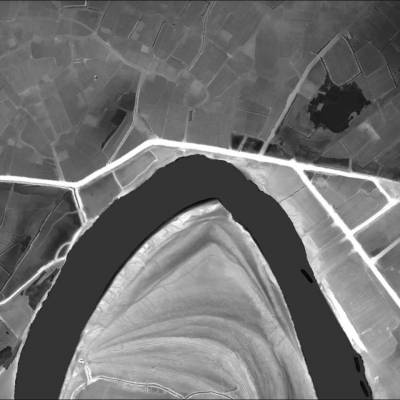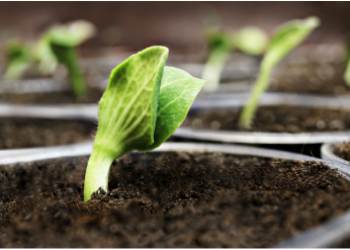 Environmental Impact Assessment & Protection
Environmental Baseline Study (EBS)
Environmental Surveys & Supervision
Groundwater and Drinking Water Monitoring (GW)
Remediation Services
Natural Resources Management (NRM)
Field Forwarding Researches
Pollution & Disaster Monitoring
Disaster & Vulnerability Assessments
Water supply & sewerage systems
Water reservoirs & pumping station
Rain water drainage network & collectors
Hydraulic Analysis & Modelling
Water Main Rehabilitation
The calculation of the depth of rivers wash
Supervision on implementation of land acquisition
To compile land acquisition plans
To determine locations of pumping station and other facilities (Waste Water Treatment Devices) and compiling their plans in CAD, also to agree plans and maps of pumping stations and other facilities (Water Supply and Sewerage System, Waste Water Treatment Devices)
Preparation of Technical Tasks in order to carry out topographic planning in the project area
Supervision on implementation of topographic planning / Inspection of results and generally reports
To conduct negotiations with Government authorities regarding with controversial facilities in terms of property
Creation architectural & landscaping plans, general & master plans, elements of the fence plans etc.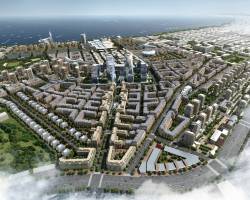 Master Planning
Urban Planning & Design
Site Planning
Visualization
Caspian Geomatics company, your partner in:
Spatial analysis and interpretation
Mapping / GIS / Modeling
Geodesy / Topographic surveys / Cartography
Remote Sensing / Photogrammetry
Database design
Environmental studies
Water Main Rehabilitation
Hazard Risk / Risk assessment
Hydrology / Water resources assessments / Flood Risks / Watershed
Vulnerability Assessments
Urban Planning
Land Acquisitions
Piped water supply construction / Sewerage system
Wastewater treatment
The Caspian Geomatics company offers training courses related to GIS/CAD, Remote Sensing, IT, Geodesy/Cartography, Photogrammetry, Engineering, GPS, Environment, Project Management, and other Surveying, Thematic Mapping.
Advanced topics in Environmental Impact Assessment (EIA) course highlights emerging topics related to the principles and practice of EIA, including concepts, tools and methods, and related issues. Concepts addressed include EIA within the planning process, scoping as an analytical process for identifying key impact concerns, cumulative effects assessment. Newer tools and methods encompass GIS, risk assessment, expert systems, and decision support systems. The use of environmental monitoring & auditing in responsible project management is also discussed.
An EIA is an assessment of the possible impacts that a proposed project may have on the environment, consisting of the environmental, social and economic aspects. EIA ensures that decision makers consider the environmental impacts when deciding whether or not to proceed with a project.
An excellent tool that is increasingly important in the detection, description, quantification and monitoring environmental changes is Remote Sensing, which, in combination with GIS and fieldwork, is an effective management tool.
Professional staff members of the company attach importance to provide both practical and theoretical knowledge to meet required needs by investigating actual problems in these sectors. Support materials, including lectures, training exercises, manuals, and customer support, are all benefits of the custom training courses Caspian Geomatics provides. One of the main goals of the company is to involve young researchers, students and PhD candidates, as well as PhD students to industrial practicum. Therefore, their practical knowledge enhances and they achieve skillfully to solve forthcoming issues. Our services are mainly corporative.
We would like to mention that, trainings are held by well-known professionals in the international arena. In addition, our company always corporates with international organizations and prefers more innovative approaches.